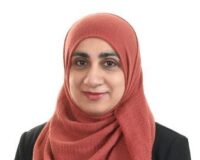 CEO
Firoza Mohmed is CEO at Humraaz she joined the organisation in 2004 in order to support and address the multiple barriers facing BME women accessing support and advocacy in particular those fleeing abuse and resettlement. Firoza has social housing experience and has been instrumental in developing the service delivery and managing the team who provide safety, education and independence for every woman.
"I believe every woman should have the opportunity to explore and develop herself and skills enabling a holistic growth. To be able to participate in decision making in the family, be inclusive of the community and society as a whole."
Firoza is a truly inspirational leader.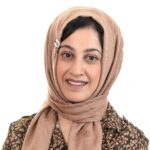 Support Worker
Yasmin is the Educational and Parenting Lead at Humraaz. She has many years' experience working with children and parents in educational settings, in which she has gained a range of skills and knowledge. Prior to Humraaz, Yasmin worked as an Early Years Practitioner. In this role, she supported young BME women and children who had been subjected to abuse by their partners and families. Yasmin is passionate about working with ethnic minority women as she recognises the cultural expectations they face, while acknowledging their risk of abuse and the multiple layers of oppression they may experience.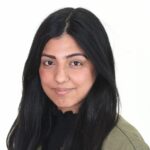 Sexual Violence Advocate
Faira works as a sexual violence advocate for BME survivors of sexual abuse. Faira inspires and empowers discussion within our community around women's sexual health issues and to overcome the embarrassment, stigma and taboo that comes with this topic within the BME community. Faira has a background in Politics and International Relations and worked in Parliament shadowing Newcastle MP. She has also been the UK Youth MP representing Burnley and Pendle at the age of 16.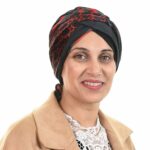 Project Worker
Farzana's focus and drive to support and uplift women from all backgrounds is evident in the work she does. As a voice and advocate for women's rights and independence, she is an earnest spokeswoman on the importance of education to develop and improve community mindsets. She is particularly passionate about helping BME victims – working pro-actively with specialised high risk cases to develop safety plans specific to ethnic communities that are otherwise overlooked by multi-agency organisations.
Farzana has a post graduate diploma in legal practice and has had first-hand experience in litigation; integrating with her IDVA status, her knowledge of criminal and civil courts, housing options and other specialised services ensure that the client's perspective is kept at the centre of proceedings.
She is well known for her uninhibited drive to anchor a sense of self confidence in everyone in her circle; as Farzana says, 'Don't let life pass you by – make the best of what is given to you.'
Our Team
Anam – VAWG Advocate
Anisah – Administration Officer
Faira – Sexual Violence Advocate
Farzana – Project Worker
Maryam – Educational Worker
Mehmona – Advocate / Trainer
Mehvish – Project Worker
Rukaya – Housekeeper
Salma – Project Worker
Shen – Business & Development Manager
Yasmin – Support Worker